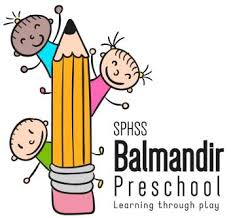 School Times
3-4 years: 09:00am—12:30pm

Grade R: 08:00am—12:30pm
School Times
3-4 years: 09:00am—12:30pm

Grade R: 08:00am—12:30pm
We are an English medium pre-school. We provide quality education in life skills, mathematics, language, pre-reading, pre-writing and a variety of activities learnt through play.
Monkeynastics, Yoga Classes and Computer Studies are offered at the school. Excursions and special events are arranged.
Children between the ages of 3-6 years are accepted. New curriculum for 3-4 years and CAPS for 5 –6 years is being taught at the school, which is compliant to the Gauteng Department of Education.
We are open to all race groups and all religious denominations. We ensure a SAFE & SECURED ENVIRONMENT for your child.
Yoga Classes
Yoga is a group of physical, mental, and spiritual practices or disciplines which originated in ancient India. It is a diverse and diffuse practice with numerous threads that can be interwoven in many ways. These fees are included in our annual fees, and are offered to all  the children at school.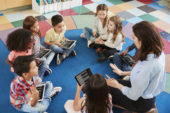 Extra-Mural Activities
Extra-mural activities are offered at the Balmandir. All dates and times are to be advised at the beginning of the year. The following activities are offered at the school
Mokeynastix
Monkeynastix is a broad-based, holistic programme that combines creativity and music with basic training in flexibility, balance, strength, agility, co-ordination and body awareness. Your child will love and learn from each energy-packed session. All payments for Monkeynastix must be paid directly in their account.
School Fees
School fees can be paid as follows:
Monthly Fee: 

Payment during the 1st seven days of the month (11 Monthly Payments)


Payment made after 8th of the month will be charged an admin fee of R50 and interest will be charged at the rate of 12%p.a. on the outstanding fee.
Monthly fee over 11 months =R 660 per month
Total contribution 660 x 11 = 7260
Annual Fee: (10% discount) 

Paid within the month of January


660 x 11 =  7260
7260 – 10% = R 6535                          Total contribution R 6535
Sadly we will have to deregister learners that are behind on school fees as teacher salaries are based on this income
.
Teacher Child Ratio
Grade R classes
(5 to 6 years)
1 teacher : 25 Pupils
Intermediate class
(4 to 5 years)
1 teacher : 25 Pupils
Grade R classes
(3 to 4 years)
1 teacher : 20 Pupils
Enrolment Conditions
Pre school children between the ages of 3 and 6 years are accepted.
They are required to attend school on a daily basis from Monday to Friday.
Children must be fully potty trained. If children are not fully potty trained, the school has a right to decline the application until he/she is fully potty trained. Enrolment forms can be obtained either on our website, or parents can email or visit our office on premises.
Responsibilities of the School
To provide a safe, clean and attractive environment.
To maintain the standards and requirements of the Department of Education.
To provide teachers who are extraordinary in their abilities for guiding and caring, and display excellence in educational skills.
To allow the child to develop intellectually at their own pace.
To teach the children about the awareness of their roles and responsibilities in society.
Responsibilities of the Parents
To fetch and drop your children to school on time or have a reliable alternative transport service provider.
To inform the school if you are going to be late to fetch your child.
To make sure that all fees are paid on time to the school.
To be punctual for all meetings arranged by teachers.
To volunteer your time, effort and assistance when required by the school.
To support the teachers and show respect to others.
To maintain a positive relationship with teachers and parents.
To treat each staff member with respect.
To be polite and respectful to everyone at all times.
To always do your best work, and to co-operate with the other children.
Keep the school clean, neat and tidy at all times.
Be loyal to your school, classmates and teachers.
To abide to all the school rules.
School Uniforms
 It is compulsory for all children to wear the Orange Balmandir golf T-Shirts to school on special events. The uniforms are available at our office.
Parents, please ensure that children are neatly dressed in clean clothing every day. It is important that the children are active, so please ensure that your child is comfortable.
Ensure that the child wears comfortable shoes, as they are quite active during the day and involved in many gross motor development activities.
Sick Children
We take the health and well-being of all your children very seriously. Whilst we understand the difficulties of getting to the school at short notice, we will only contact you if we find it necessary and would appreciate your co-operation if your child is ill.
With regards to medication, NO medication may be given to the child. In exceptional cases medications may be given to the teacher, with correct dosage. This medication will then be administered as prescribed.
Please inform teachers if your child has any allergies or specific dietary requirements. Your child may be very tired after illness, so please consider whether that may need a day to recover.
Please note the following
A copy of a birth certificate must accompany your child's application.
If the child is not a South African National, a copy of a passport or other document is required.
Form to be completed in print (capital letters).
Name of the child must match birth certificate or other document provided as indicated in #1 or #2
One enrolment form is required per child.
An indemnity form must be completed and handed in with the application form.
A copy of the child's clinic card should also be handed in with the application form.
Kindly ensure that your child's vaccinations are up to date.
After Care service
The Balmandir offers an After Care service from 12:30pm to 5:00pm Monday to Friday during school terms only.
For further information contact us on 012 374 6354 or balmandir@sphss108.co.za